Carina™ Robotic Assisted Surgery platform development
Our client asked:
Ronovo Surgical © asked Sagentia Innovation to work collaboratively with its internal R&D team to ready its concept for detailed design and take the first iteration of the platform into product development. Carina™ is designed to enable more laparoscopic procedures to be done robotically, and it targets the clinical needs of patients being treated by laparoscopic surgery in China.
The project story:
Our involvement in the programme started with a design review to identify risks and areas for attention. We took the concept to a system architecture suitable for subsequent detailed design, with identification of all key components, usability analysis and industrial design. The work on the overall system included the patient-side cart, surgeon console, set-up and active robotic arms, instrument drive and endoscope drive, as well as wristed instruments. Working alongside the Ronovo Surgical © team, we then detailed the following subsystems and built functional prototypes: instrument arm, instrument drive, monopolar curved scissors with sterile adapter. Most recently we designed a custom-made surgeon input device for the surgeon console, improving range of motion and COGS over the existing solution.
Key challenges included: enabling the maximum range of procedures by optimising set-up and active arm geometries; keeping the arms compact enough to allow easy OR staff interaction; and collaboration across time zones.
We took the following approach throughout the programme:
Rigorous but pragmatic system architecture development
Informing the architecture with user insights, usability and workflow studies
Targeting COGS across the system, using our knowledge of design for manufacture and local supply chains
Rapid pace, compressing duration without unduly increasing risk
Results: deliverables and outcomes
Our work enabled the Ronovo Surgical © team to continue the development into a second iteration of the Carina™ system for human clinical testing. Ronovo Surgical © unveiled Carina™ in December 2022 and plans to commercialise Carina™ in China in 2024.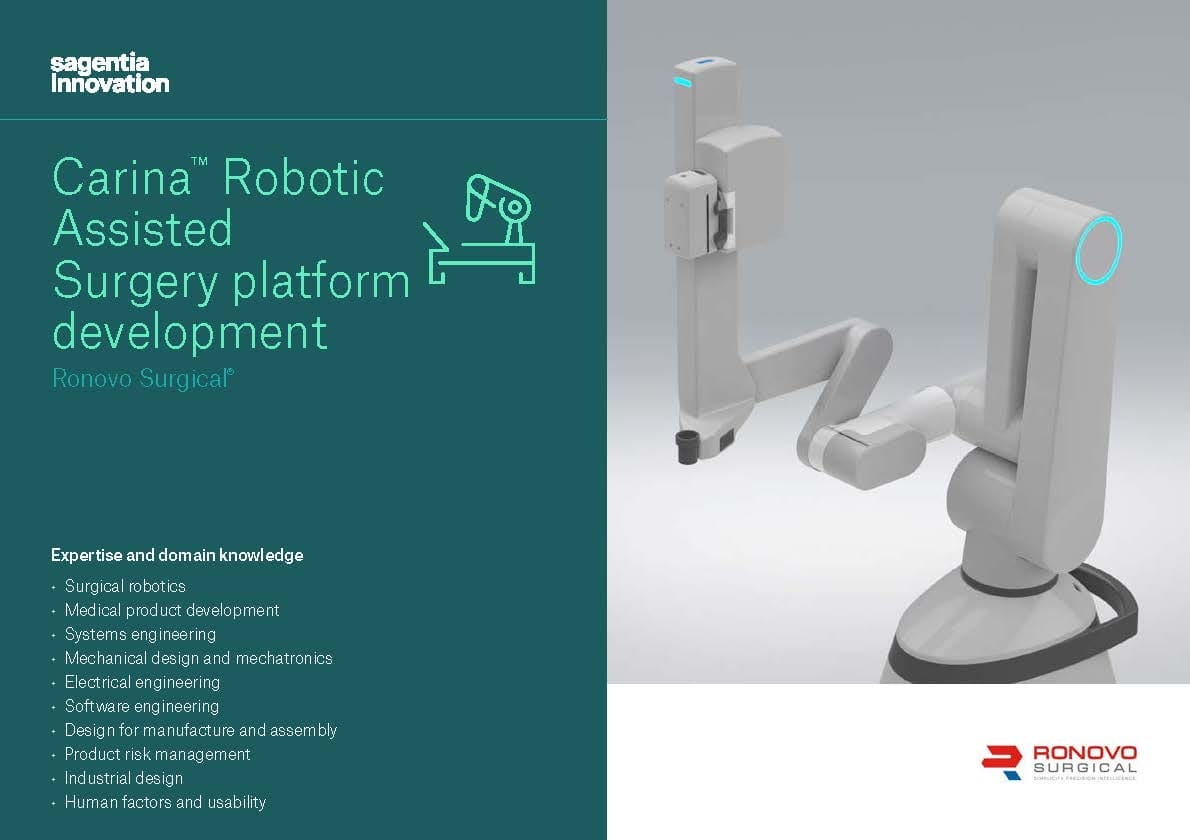 You might be interested in...